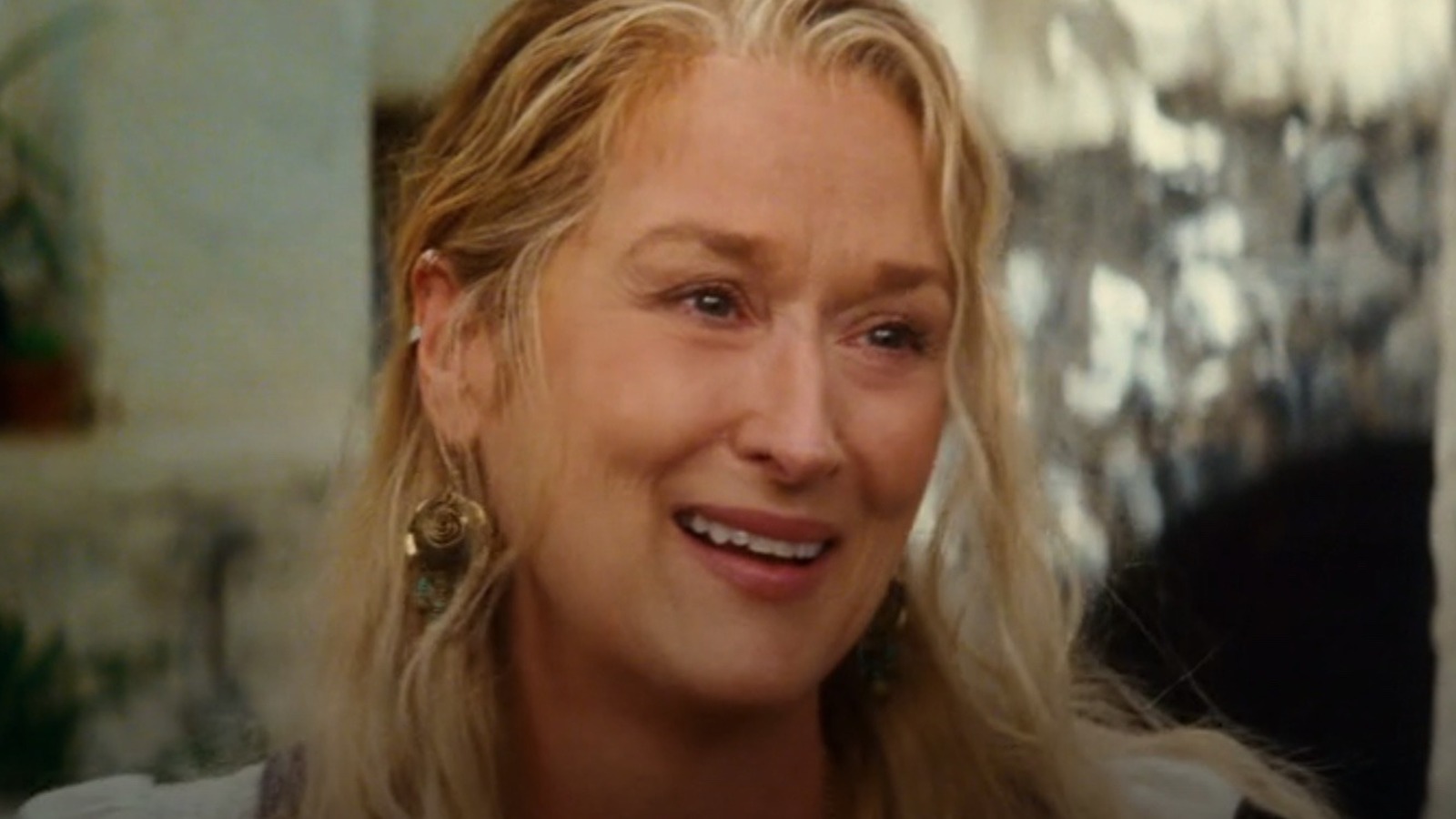 This is where Mamma Mia was really filmed
Most of "Mamma Mia!" was filmed on the Greek island of Skopelos in the Aegean Sea. Like Kalokairi, Skopelos is a small island with no way to get there other than a ferry ride to its shores. Before the film, the island didn't know much about tourism. In an article for The Telegraph shortly before "Mamma Mia!" liberation, Paul Mansfield wrote, "Most of the island's income comes from farming, and it doesn't look to itself to attract tourists." Foods like plums, pears, almonds, figs and olives grow around the verdant island, which is also dotted with old churches.
In September 2007, the cast and crew of "Mamma Mia!" filmed on the island for six weeks at places like the tiny bay of Kastani beach – imagine Sky and Sophie laying all their love on top of each other – and the steep staircase leading from a cliff to the Church of Agios Ioannis Kastri. It turns out the church is rather small, so only the exterior was filmed for the wedding scene, while the interior was shot in a UK studio, according to Mirror.
While Skopelos was not much of a tourist spot before the film, it has since become a destination for "Mamma Mia!" Fans. Local hotel owner Mary Diamantis told Mirror she has celebrated more than 150 weddings a year since the film's release. Despite this, the island has not changed too much; she said visitors don't really want "Mamma Mia!" thematic attractions, but the beautiful version of the island they see in the movie.
However, for the 2018 sequel, "Mamma Mia! Here We Go Again", they did not return to Skopelos but instead filmed in Vis, Croatia.