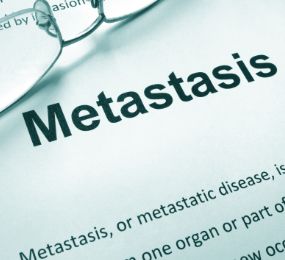 Study to Investigate the Safety and Efficacy of Novel Cell Therapy Combined with Chemotherapy in Cancer that Spreads to the Abdominal Cavity
The first patient was treated with standard chemotherapy in combination with a new cell therapy known as Allocetra for solid tumors with peritoneal metastases, which is cancer that has spread to the abdominal cavity.
Whether it's the primary tumor or cancer that has spread to the peritoneum, peritoneal cancer is often associated with a poor prognosis, according to a press release from Allocetra's maker, Enlivex Therapeutics.
Depending on the location of the primary solid cancer, median survival rates differ but are considered poor. For example, according to the release, patients with pancreatic cancer that has spread to the peritoneum have a median survival rate of 2.9 months.
"Patients are operated on using pressurized intraperitoneal aerosol chemotherapy (PIPAC) technology, which allows efficient insertion of therapeutics directly into the peritoneum," said the study's lead author, Dr. Aviram Nissan, Chief of Sheba's Department of General Surgery and Oncology. Medical Center in Ramat Gan, Israel, said in the statement. "We hope that the combination of chemotherapy and Allocetra, a next-generation cell therapy in development for oncology indications, will generate a breakthrough in the treatment of peritoneal metastases, which are not treatable in most patients with drugs. cancer drugs available today. We look forward to testing this new combination in hopes of changing the lives of patients with peritoneal metastases.
The early phase trial, according to the release, will include 12 patients divided into four treatment groups. The main objective is to study the safety and possibly the preliminary efficacy of the combination in the patient group.
The treatment is delivered directly into the abdominal cavity via an aerosol spray. During the 16-week study period, researchers will seek to identify the number and severity of side effects associated with Allocetra treatment. They will also assess the best overall response rates (percentage of patients whose tumors respond to treatment), progression-free survival (how long patients are alive without disease progression) and overall survival (how long a patient is alive until death from any cause).
For more information on cancer updates, research and education, be sure to subscribe to CURE® newsletters here.