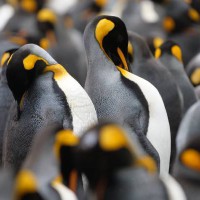 Realscreen »Archive» ITV Studios goes wild for non-fiction
The global creator, producer and distributor aims to be the one stop shop for everything factual
ITV Studios has long been known as the hotbed of fiction, and this year was no exception – with a remarkable number of viewers showing up for its original dramatic fare. But the ITV Studios team is not happy with this. No, it also wants to be known as the go-to store for non-fiction.
"We looked at the idea of ​​giving people an escape TV that they can really enjoy, really learn and really have an emotional connection with," said Julie Meldal-Johnsen, executive vice president of global content. at ITV Studios.
"My quest for the last four or five years has been to really increase the fabulous slate of non-fiction because there has been a lot of attention on drama. The non-fiction was quietly doing its background work without much fanfare, but there are some incredible stories being told. "
So ITV Studios has been dedicated to making these true stories known – and one of the most obvious ways they've done is to renew their commitment to natural history.
Signal AYear on planet Earth (6 x 60) produced for ITV, FOX Nation, ARD Group and Tencent Video, by Bristol-based Plimsoll Productions in association with ITV Studios. Narrated by actor Stephen Fry, it is a top-notch drama series that follows a story arc that takes viewers around the planet through four seasons. Started over a year ago, the series is slated for release next year.
ITV Studios also recently acquired the rights to Great Barrier Reef: the next generation by Northern Pictures – the prodco behind ITV's success Magical Land of Oz, co-produced with Oxford Scientific Films. Both add to an ever-growing collection of spectacular natural history programs.
On the lighter side, there are new series The pet show (Lifted Entertainment), hosted by Dermot O'Leary and Joanna Page, which celebrates the UK's obsession with animals. This joins long-running series like Paul O'Grady: For the love of dogs (MultiStory Media) on Wildlife Slate.
"The public has told us before that they love natural history. So, we are not at the start of this journey, "says Meldal-Johnsen. "It's a wonderful way to get away from it all. It's a wonderful way to learn. You can watch natural history with your whole family and it's always green.
ITV Studios also draws on other fronts, including history, science and engineering.
One of the most remarkable efforts is Caesar's apocalyptic war and The Lost Cities of the Trojans by Pernel Media. Both series were recently added to ITV Studios' well-established historical collection, which includes the multi-award winning series. Up by the late director Michael Apted.
But, as Meldal-Johnsen is quick to point out, escape means different things to different people. So it wasn't all about science and nature. Well, unless you count human nature.
ITV Studios has also improved its game in the realm of real crime. Consider the new two hour special The Secret Murders of Fred and Rose West, where Blink Films' production team not only covers the duo that rocked Britain with their heinous actions – they're also helping with the investigation, actively participating with the police. Add this to several other new shows, like Death on the common: the murder of my mother (Monumental Images, Angel Station & Hatchling Films), No body recovered (ITV Cymru Wales) and long-running series like 24 hours in custody (The Garden), and you also have a list of notable crimes.
And, as crime experiences a renewed renaissance, ITV Studios isn't about to abandon high-profile series. Or, as Meldal-Johnsen puts it: "People always like to watch fabulous people in fabulous places. "
Don't expect the studio to stray from hits like Island of love (Studio ITV), Million Pound Pawn (Twofour) or one of his other main facts.
So, with so much going on, how do you strike the right balance?
"I have a very good team," she said. "They work very hard to make sure our customers find shows. We work very hard to make sure we have a supply – and if we feel there are any gaps, we go hunting. We pick up the phone and call the producers who we know are producing great content. We are looking very far into the future. "
ITV Studios will feature all of its latest unscripted shows on Wednesday, September 22 at its Unscripted Festival, which is part of the ITV Studios Fall Festival. Hosted by presenter Julia Bradbury, the unscripted festival includes a world-exclusive glimpse into the new landmark natural history series One year on planet Earth (main photo) and an interview with his show producers, the latest series from the producer of Inside Monaco and much more.