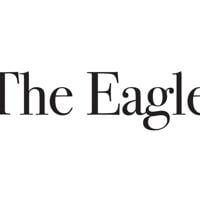 RAY'S PICKS: 'Wrecking Crew' Celebrates Studio Musicians | Ray's choices
Streaming on Hulu through December 31.
"The great flight" (1949): I'm a huge fan of Jane Greer, and she's never better than playing with Robert Mitchum. This time around, they're both chasing the same thief (Patric Knowles) across Mexico. William Bendix (Mitchum's boss) is also on the hunt. One of the pleasures of the film is that it features a fun supporting trick of the legendary Ramon Novarro (1925 "Ben-Hur" star). Mitchum had just been arrested for possession of marijuana, and studio head Howard Hughes was both terrified of damaging the photo and determined to use the scandal to promote the photo. It's a fun and sexy chase flick.
Now streaming on Criterion Channel.
"Ailey" (2021): How did I not know that legendary choreographer Alvin Ailey was a Texan? After starting life in Rogers (near Killeen), he moved to Los Angeles and eventually fell into the dance (after high school football didn't really seem like his cup of tea). Eventually, he founded the Alvin Ailey American Dance Theater and made his mark in art history. While this documentary doesn't tell you enough about her life, it's a wonderful crash course in her beautiful dances. From "Revelations" to "Blues Suite" to "The River", "Flowers" ​​and "Cry", there is a lot of lovely dancing to enjoy. The nicest of the many witnesses is Judith Jamison, an extraordinary dancer, Ailey's muse and possible artistic director of her company. This movie will make you want more, but that's not necessarily a bad thing!