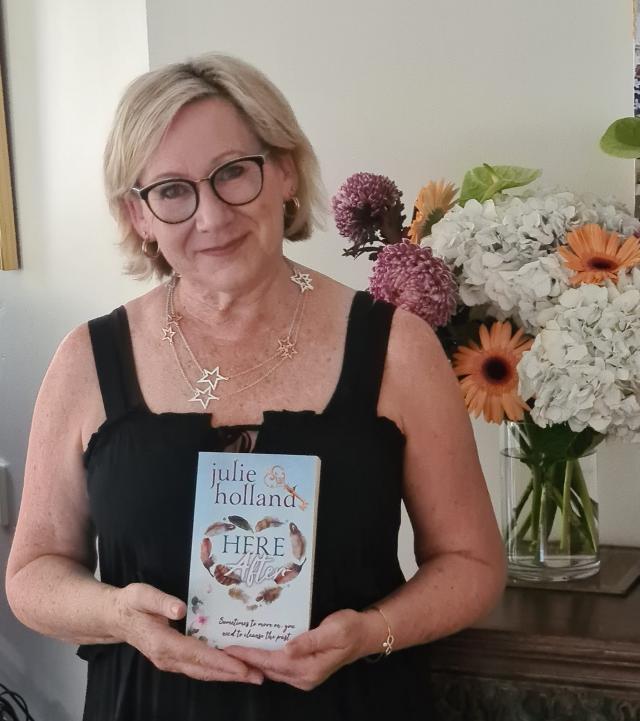 Noosa author launches his latest novel
If you like contemporary fiction with a touch of magical realism, the latest novel by a Noosa author is for you.
Sometimes moving on requires cleaning up the past.
Julie Holland, a local contemporary fiction writer, addressed this premise in her new book, "HERE-After."
"ICI-After is a story of love and betrayal, of belief and possibility," Julie said.
"He is interested in the notion of the 'afterlife' – life after grief, after loss, abandonment and mourning, after a great change – and the possibilities not only of an 'after -world", but of a happy afterlife.
"Yes, there is a ghost in HERE-After, but it's not a paranormal story. I wanted to include a ghost in my plot because, after all, who didn't love the Ghost and Sixth Sense movies.
"We were driving through South Melbourne a few years ago and saw the perfect building to locate HERE-After. It has since been refurbished but I still have the image of the original building facade. Of course , in HERE-After there is also the possibility of love and new friendships.
Julie's contemporary fiction novels focus primarily on mature women who are faced with life-altering choices, with emotions, family, and place all playing important roles.
His stories are warm, humorous and inclusive.
Her debut novel, 'This Summer at Nautilus Cove', loosely set in her hometown of Noosa, received rave reviews worldwide for its coastal fiction vibe and 'later in life' premise.
Julie has worked in many sectors: from advertising to travel, from education to public relations. She dabbles in painting and photography, writes inspiring verses and is a prolific reader.
She grew up in Melbourne before moving to the beautiful Sunshine Coast where she writes and, with her partner, owns an arts and homewares shop (Hearts and Minds Art).
She has published a book of chapters and several children's books, as well as an inspirational verse book "A Nest Twice Built", but contemporary women's fiction is her love.
Julie is currently working on her third novel.
'HERE-After' is available in e-book and paperback form on Amazon, with print copies from Hearts and Minds Art and Village Bookshop, Hastings Street, Noosa Heads (heartsandmindsart.com.au).