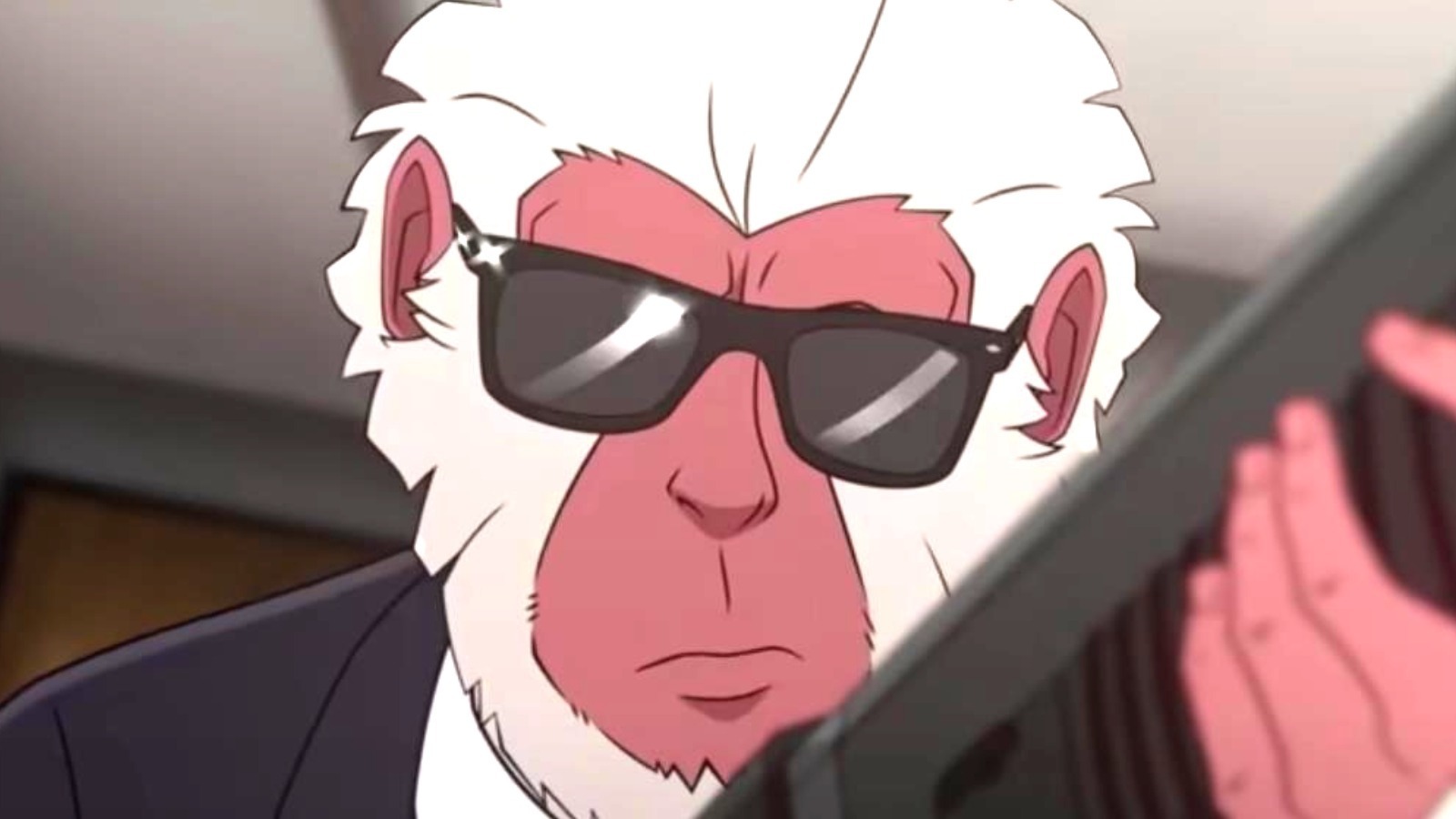 Marvel's latest Hit-Monkey trailer puts a daredevil villain in the mix
Blink and you'll miss it, but right before the last minute of the "Hit-Monkey" trailer, none other than Lady Bullseye shows up for a cameo appearance. The villain of "Daredevil" sports his signature logo on his forehead in the trailer, but otherwise is depicted wearing a much more tame costume than some may recall from the comics.
While Lady Bullseye's backstory has also taken many forms over the years in the comics, the character's most common origin story sees her captured and enslaved by the Yakuza while she was a young child. Whether this is the case with the "Hit-Monkey" version of her is not yet clear, but given the series' use of the Japanese underworld as a setting, her Yakuza-centric comic book story would have a lot of meaning. meaning on the show. In the comics, she becomes a valued member of The Hand, a feared criminal organization that operates in the shadows, but there is no indication so far that The Hand will appear in "Hit-Monkey".
About a minute and 45 seconds after the new "Hit-Monkey" trailer begins, Lady Bullseye makes another surprise appearance, one that sees her riding a motorcycle and launching a projectile that explodes on impact. It's a moment that makes it clear that whatever its backstory in "Hit-Monkey," the show's heroes better hope they're not the ones she's chasing.
"Hit-Monkey," which also stars Olivia Munn and George Takei, premieres November 17 on Hulu.