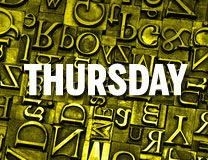 Letters to the Editor, April 28, 2022
Content of the article
Just read Warren Kinsella's diatribe to the Toronto Star in the April 25 Sun ("Far from a good idea"). I think the support Pierre Poilievre is getting in every town he goes to – scaring left-leaning types like Kinsella – is the direction the next government will be headed. I hope his left-wing fears are well-founded and that we can get rid of this woke, spendthrift group that is destroying our country now and return to reasonable normalcy.
Wilf Townley
(Kinsella rightly points out the tactics that will be used against Poilievre to scare Canadians into him)
APATHY MAKES DESPAIR
We like our fictional heroes and heroines to be honorable, brave, and even modest — while still being willing to make personal sacrifices in pursuit of our version of justice. We expect them to lead by example and, in doing so, inspire us to awaken those same qualities that most of us want to believe we also possess. Only fictional heroes and heroines can be perfect. Our leaders will always have flaws, just like the rest of us. They should be judged on their intelligence, ability, compassion, ethics, and determination to do what is right. Unsuitable candidates in a democracy often become leaders because an overly spotty incumbent is removed from office. Biden became the default leader because of "everything but Trump" voters. (Thank goodness for that!) Trudeau became our default leader because of the "everything but Harper" voters. (Unfortunately, the Conservatives are always willing to ride in a narrow ditch rather than the wide right lane.) Corporations invest huge sums to convince us to buy their products. Business leaders know that glare and half-truths pay off (almost) every time, provided the bad publicity can be avoided. Political strategists are no different. They learned long ago that promoting simple solutions to complex problems, or blaming a minority group for specific problems, usually pays big dividends on election day. It's tempting to point fingers at corporate executives and elected politicians, but the real problem is our own apathy. Maybe we should have a frank discussion with the person we see in the mirror every day. We could start by mentioning the high price that Ukrainians are willing to pay to defend the rights and freedoms that we take for granted.
Content of the article
Lloyd Atkins
Vernon, BC
(Canadians know what's at stake in every election, but many don't seem to care much)
FIGHT AGAINST MALARIA
In case you missed it, April 25 was World Malaria Day. This was important because the disease kills 627,000 children every year, mostly in Africa. A child dies almost every minute. The Global Fund to Fight AIDS, Tuberculosis and Malaria expands access to lifesaving malaria health care and ensures that people around the world can thrive in malaria-free communities. We need our leaders to fully replenish the Global Fund to the tune of $1.2 billion to accelerate progress and regain ground lost during the pandemic.
Randy Rodolphe
Calgary
(This is an important project worth the investment)