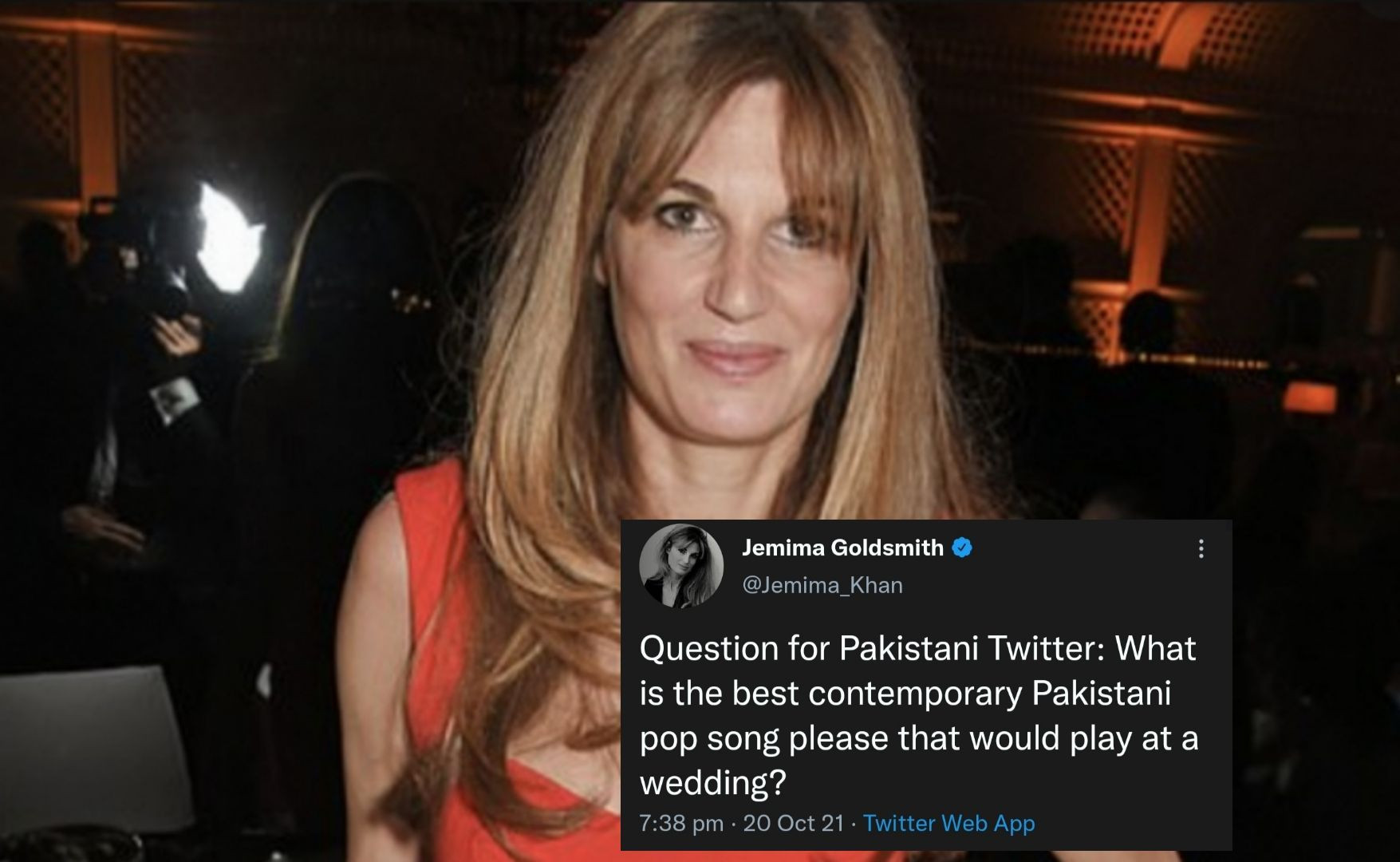 Jemima asks Twitter to name the ultimate Pakistani wedding song
Sometimes Google doesn't have all the answers. It's in these moments of helplessness that you turn to Twitter to satisfy your curiosity. In one such instance, screenwriter Jemima Khan recently took to Twitter to research the ultimate contemporary Pakistani pop song to play at a wedding, and as expected, Pakistani Twitter went out of its way. However, while some answers provided the names Jemima was looking for, many went on very different tangents.
While it is likely that Jemima, who is currently busy filming What does love have to do with it was asking the question about a shoot, several Twitter users were convinced that real wedding bells would ring.
Many users just wanted Jemima to know that she would always hold a special place in their hearts.
Inevitably, references to Prime Minister Imran Khan were made
Former supporters used the wire as a space to express their disappointments
And finally, real songs were also recommended
Hoping Jemima found what she was looking for!