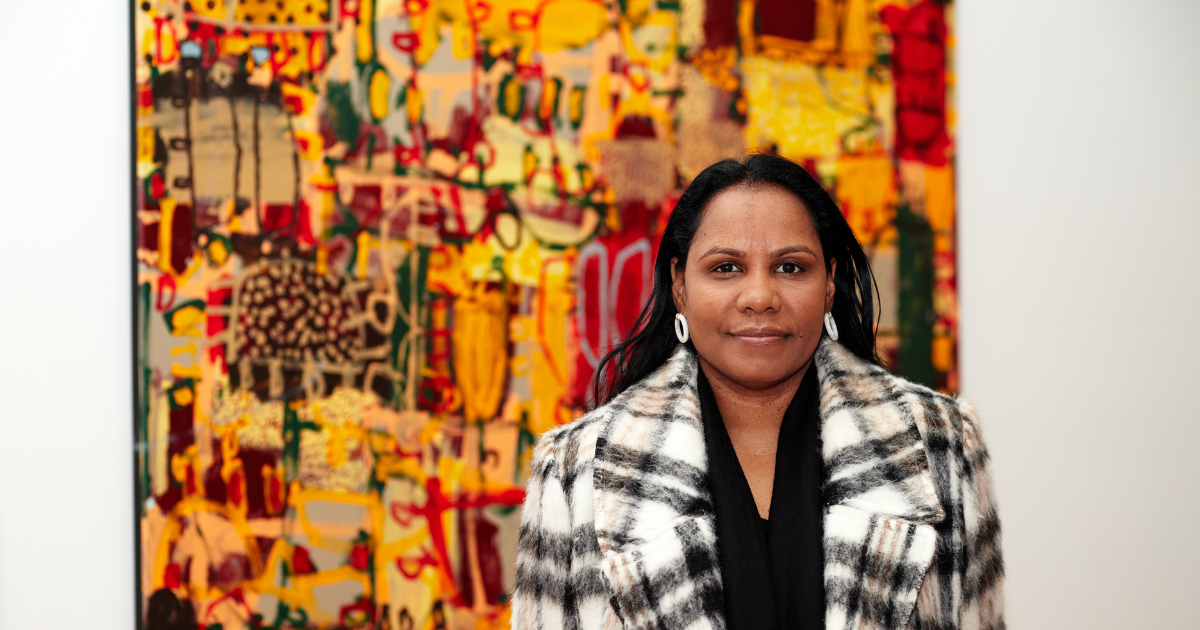 First Nations artist wins Geelong Contemporary Arts Prize
Naomi Hobson, a First Nations artist based in Far North Queensland, has been awarded the 2022 Geelong Contemporary Art Prize presented by Dimmocks Charitable Trust.
Hobson's painting 'Sand Dunes on the Coast' was crowned the winner of the $30,000 acquisition prize at a private ceremony at the Geelong Gallery on Friday, sparking his artistic dreams and aspirations for the future.
Selection panelists Lisa Byrne, Director, McClelland Sculpture Park and Gallery, Kyla McFarlane, Senior Curator of Academic Programmes, Museums and Collections, University of Melbourne, and Senior Curator at Geelong Gallery,
Lisa Sullivan was drawn to the energy and structural complexity of artists' interpretation of the natural world.
The panel said "the sand dunes on the coast" were representative of the artists' distinctive style, with vibrant multi-layered compositions able to emerge and convey a deep ancestral connection to the traditional lands of the Kaantju/Umpila people, where Hobson was born.
"The complexity of the composition reflects the rich diversity of this landscape, from coastline to wetlands to mountain ranges," the panel said.
"The interconnectedness of plants, animals, and people who live there harmoniously in the midst of changing weather conditions.
"Hobson's cheerful and expressive work rendered in vivid color encompasses a wide range of brands and powerfully portrays his connection to the country in his distinctive visual language."
In submitting the work for the prize, Hobson said the work was inspired by his feelings for the natural world.
She alluded to the light of the coast and the morning sun shimmering over the ocean and the lagoons in her piece, providing soft angular outlines of the western slopes that slope slowly down to a sea of ​​wetlands.
In reference to her post, she said "we are all one and grounded in nature".
Hobson adds the award to an already stacked resume of previous awards and showcase honors.
The First Nations artist has been the winner and finalist of several top art awards since she began showcasing her artistic prowess in 2008.
Hobson won the Cairns Indigenous Arts Fair Photography Award in 2018 and was also the winner of the 39th Alice Prize in 2016.
She is also a former finalist of the Geelong Contemporary Arts Prize (2016).
The Geelong Contemporary Arts Prize recognizes the quality, contemporary relevance and excellence of all 27 other finalists who entered the prize.
The judges congratulated all finalists who were chosen from an Australian field of over 400 entries.
Visitors can come and visit the award until Sunday, September 11, and have the opportunity to vote for the People's Choice Award.
To view Hobson's 'Sand Dunes on the Coast' and the other 27 finalist works online, visit www.geelonggallery.org.au/whats-on/exhibitions/2022-geelong-contemporary-art -prize