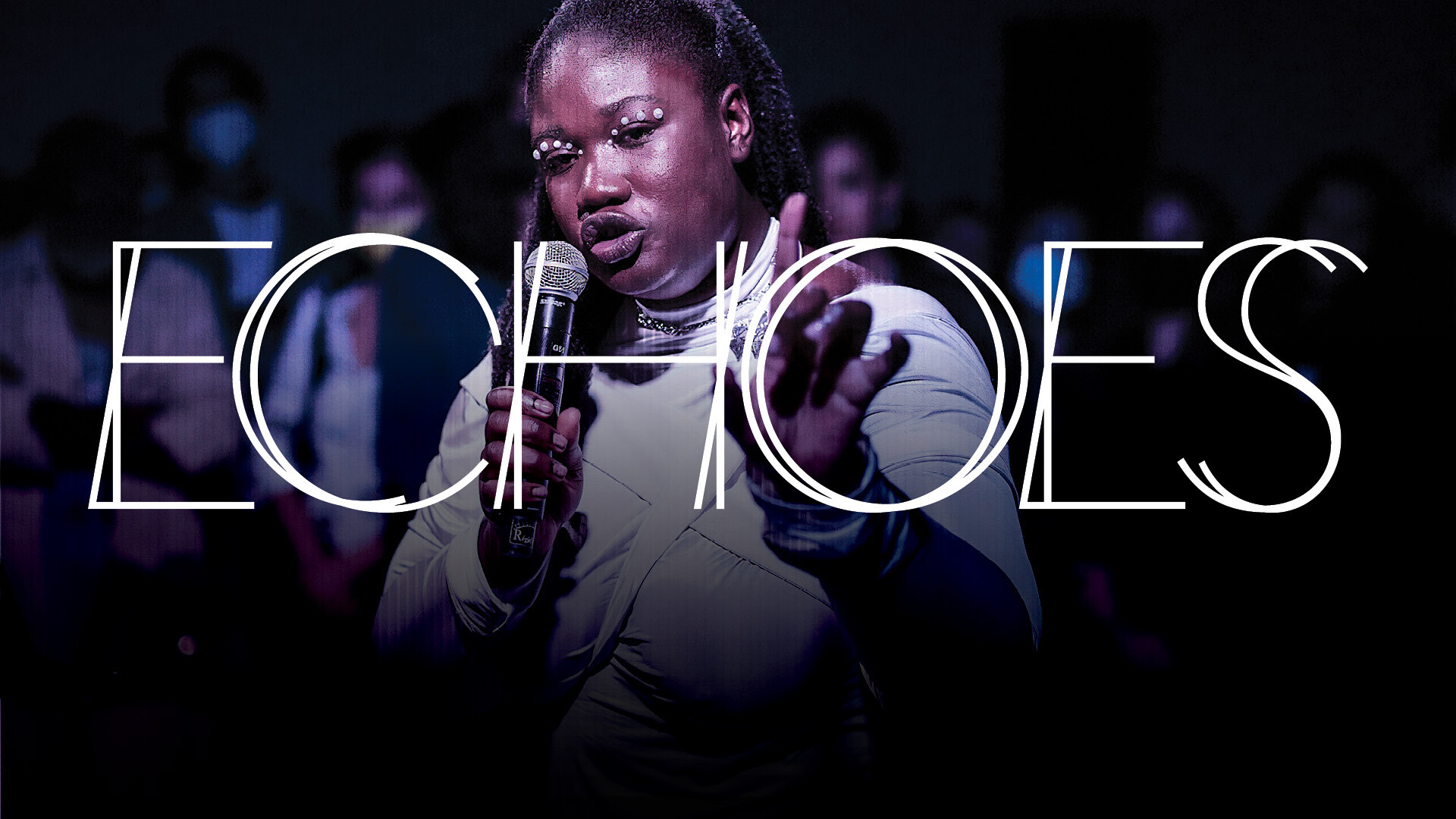 Echoes – Announcements – e-flux
"Time passes.
Another disaster.
A crater in our consciousness.
And we begin to remake the world.
—Himali Singh Care, As big as what
An echo, a sound wave reflected from a distant surface, connects different places and times. Fragmented reverberations transmitted from afar mingle with the noises of the present and mutate the current socio-economic constructions.
echoes is a group exhibition of performances, screenings, workshops and artist talks that takes place over 10 days. This experimental format introduces a new model that redefines the exhibition and the programming of the Haus der Kunst, while endeavoring to transform the ways of considering the history of art. The exhibition brings together artistic practices that respond to ongoing policies of dehistoricization and cultural forms of amnesia, while emphasizing the passage of time and the inevitable transformation that accompanies it.
Ain Bailey, Lamine Fofana and Abdallah Miniawy study how the affective medium of sound carries personal and collective memory and how collective listening practices become both a place of memory and redefinition of the present. Audiovisual works by Onyeka Igwe, Christine Oyiri and Tarek Lakhrissi approach the fiction of linear historiography, shaped by Western domination through a sensual and self-fictional layering of narrative threads. Lafawndah and his friends collaborative sound performances unfold like a contemporary epic through the juxtaposition of many voices, while Hylozoic / Desires (Himali Singh Soin & David Tappeser Soin) multimedia performance explores the role of rituals for notions of time that are sensitive to their surrounding ecosystems. Contemporary rituals of dance and performance and dynamic states of witnessing that resist archival processes are also central to the works of Michele Rizzo and caner teker.
Feeding on personal stories of origin with historical sources, rites and ancestral mythologies, the artists explore ruptures in both collective and individual memories and propose a coexistence of multiple temporalities. Sound, movement and non-linear storytelling are the means by which they conceive of memory as a dynamic, embodied experience that pervades the complex layers of the present.
"X is a reinvention." —Christelle Oyiri in love math
Organized by Sarah Miles, Elena Setzer and Sarah Johanna Theurer

Echoes program
March 3, 2022, 7:30 p.m.
Abdullah Miniawy and Justin Urbach
Film screening: I'm in the sea now
March 3, 2022, 8 p.m.
Abdullah Miniawy: concert with Peter Corser
March 4, 2022, 7 p.m.
Abdullah Miniawy: artist talk
March 4, 2022, 8 p.m.
Abdullah Miniawy: concert with Carl Gari
March 5, 2022, 4 p.m.
Onyeka Igwe & Christelle Oyiri: film screenings and talks with artists

names have changed, including mine, and truths have been altered;

Collective amnesia: In memory of Logobi
March 5, 2022, 8 p.m.
Lamin Fofana: sound performance

Here lies universality / Unfinished Elegy
March 9, 2022, 6 p.m.
caner teker and Michele Rizzo: artist interview
March 9, 2022, 8 p.m.
Michele Rizzo: performance

Superior.xtn
March 11, 2022, 8 p.m.
Lafawndah & Friends: sound performance

Marching Band for Warriors
March 12, 2022, 8 p.m.
Crystallmess: sound performance

good speed
March 13, 2022, 8 p.m.
Hylozoic / Desires: film projection with sound performance

As big as what
March 13, 2022, 2-7 p.m.
Ain Bailey: workshop

What is your life like?
March 3—13, 2022
Tarek Lakhrissi: screening of the film

Spiral
March 3—13, 2022
caner teker: poster installation

Anarchiving (Echoes)
Every hour in CET.
For more details on the program, go to hausderkunst.de.