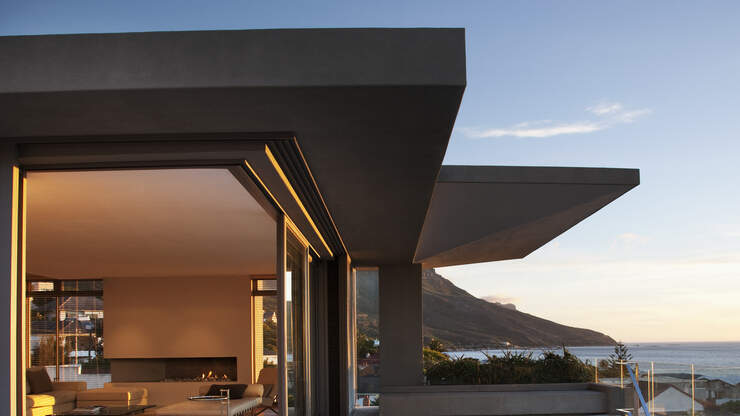 Decode contemporary homes | KFI AM 640
There is a new type of house. A little weird, but plane. Boxy, but modern. They look sophisticated, but do they have a soul? Check out these 5 important lessons from Dean:
Lesson 1: No, it's not a modern house. It is a contemporary house.
Contemporary is what's new right now. Modern is what was new at some point in the past (especially late 1920s to 1950s)
Lesson 2: They may sound a bit simple, but are actually quite the opposite.
The voluminous open space and glass walls require serious engineering. The simplicity of the finish means there is nothing to distract and nowhere to hide imperfections. It's a different definition of craftsmanship than we're used to. We are used to crafts = ornate.
Lesson 3: Like any style of home, there are a lot of bad contemporaries out there
Boxy, clumsy
Oddly angular
Cold, impersonal
Sterile, Institutional
Without history
There are a lot of invasive, ugly, uninspiring contemporary homes
Lesson 4: The magic that happens when a contemporary home is done right.
Light, light and more light.
Nestled in nature – like Dean's Cabin.
Open plan with lots of volume.
Clean, simple, minimalist.
Neutral, muted colors with bold accents.
Little or no moldings.
Like a gallery.
Low consumption.
They float, rise, mix, belong
Cutting-edge devices and technologies.
Green.
Dressed in organic contrasts.
Freedom to write your own story.
Lesson 5: Can a contemporary home have a soul?
Of course it is possible! In many ways, contemporary architecture is the most honest architecture. It, like any house, can become the custodian of everything that concerns us. Of our 21st century lives and 21st century stories and our unique way of doing things in the 21st century.